VIDEO:Collage/Montage Kentaro Taki+Shuhei Nishiyama@UPLINK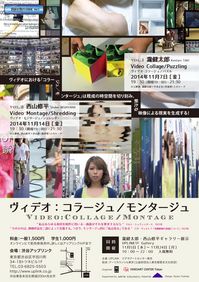 Chopping off videos into pieces, an experiment of the two young video artists from 2000's,Kentaro Taki and Shuhei Nishiyama's, will be analyzed as video collage and montage.
VIDEOREFLEXIVE Vol.3 Video : Collage / Montage
vol.1 Kentaro TAKI
Video Collage/Puzzling
7 Nov.(fri.) 2014 start 19:30(open19:00)- 21:30
screening and talk session with Kentaro TAKI + Masahiro HIRAMOTO(musician)
vol.2 Shuhei NISHIYAMA
Video Montage/Shredding
14 Nov.(fri.) 2014 start 19:30(open19:00)- 21:30
screening and talk session with Shuhei NISHIYAMA + Ryo SAWAYAMA(art critic )
venue:
UPLINK
 1F Factory(1F totsune build. Udagawacho Shibuya, Tokyo) TEL.03-6825-5503
fee : 1500yen, student1000yen
presented by
UPLINK
,
VIDEOART CENTER Tokyo
supported by
Arts Council Tokyo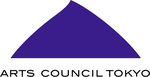 vol.1 Facebooksite

vol.2 Facebooksite

vol.1 Artist Profile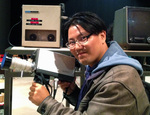 Kentaro TAKI
Born in 1973. In 1996 Completion, Master degree of fine arts of 'Master course of Department of Imaging Arts and Sciences Musashino Art University. As dispatched artist granted by Cultural Agency of Japan(2002), POLA Art Foundation (2003) in Karlsruhe. Germany. Won "Graz BIX Media Competition" Grand Prix + Peter Cook Prize double winner(2005, Graz, Austria), Bochum Video Festival Organizer Prize(2005, Bochum, Germany).
Exhibition and screening in "Aviso Especial" installation (2009, Centro Multi Media, Mexicocity), "Nippon Connection"(2009, mousontrum, Frankfurt Germany),"Asian Art Biennial 2009 Viewpoints and Viewing Points"(2009,Taiwan National Art Museum), MJVAX:Malaysia-Japan Video Art Exhibition(2010, National Art Gallery Malaysia), "VIDEO LIFE"(2011, two men show with Ko NAKAJIMA, st.Paulst Gallery at AUT, Auckland, New Zealand)etc.
http://takiscope.jp
vol.2 Artist Profile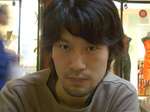 Shuhei NISHIYAMA
Born in 1976, Kanagawa Prefecture, Japan. Majored art criticism at Ritsumeikan University. Influenced from avangarde cinema and videoart and started to make video works from 1998. Works are made as not only media for representation but also tools and words tools for thought. Making single channel video, installation, performance works. Stayed in Australia from 2007 to 2008 and had an indivisual exhibition in Sydeney. Living and making works in Tokyo from 2009. The Works has been shown for many film festivals in France, Germany, America, Brazil, Indonesia, Malaysia, Korea.
http://www.shuhei2480.net/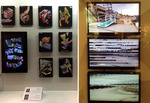 [related event]
Gallery exhibition Kentaro TAKI+Shuhei NISHIAYAMA
UPLINK1F Gallery
5 (wed.)-24 (mon.) November 2014 open10:00-22:00 entrance free
[上映プログラム]
vol.1 Kentaro TAKI Video Collage/Puzzling
7 Nov.(fri) 2014 19:30-21:30


vol.2 西山修平 Shuhei NISHIYAMA
Video Montage/Shredding

14 Nov.(fri) 2014 19:30-21:30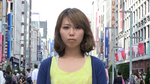 scission ¦ overlays
(2014, 10min.)
In this work, an artist splits the video and audio, stagger the playing time, watching and hearing all the moment and pieces at the same period of time. A moment becomes eternal, and the eternal becomes instant. And soon, we start to lose the boundaries between the "single" and "multiple".
other line up of this series of video screening is
here
!