Ko NAKAJIMA "Video Vicissitudes"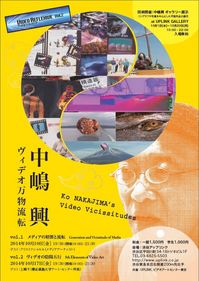 A Taoist approach to electronic Visual Media! In the psychedelic image of Ko Nakajima, there are memory, life and death, and all things wandering. They are filled with criticism towards the modern society, and that video landscape stimulate deep in your mind!
Video reflexive series
Ko NAKAJIMA "Video Vicissitudes"
Vol.1
Generation and Vicissitude of Media
10(fri.) Oct 2014 / start19:30-(open19:00) guest:Christophe CHARLES
Vol.2
5th Elements of Video Art
17(fri.) Oct 2014 / start19:30-(open19:00) guest:Sen Uesaki
(screening and artist talk)
Venue:
UPLINK
1F factory(shibuya, Tokyo)
fee: 1500yen, student 1000yen  (ticket reservation:
here
)
presented by
UPLINK
,
VIDEOART CENTER Tokyo
subsidized by
Arts Council Tokyo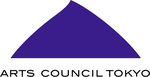 Commentary
Since 1960's, Ko Nakajima has been producing works in variety of genres, such as movies, animations, and the documentaries. Video Art Center Tokyo invites an artist Ko Nakajima himself, to discuss about his works and installation through 1970's to now, in these two special screening series.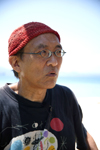 Ko NAKAJIMA
Born in Kumamoto City, 1941. In the 1960s, Nakajima learnt filmmaking and began making experimental animations. In 1970, he bought video camera and founded the video group Video Earth. Nakajima incorporates his unique take on video as a personal, vital and spiritual medium into his performances, documentaries and installations. Recently Nakajima had a retrospective in "Videoformes" in Clermont-ferrand, France, and has also presented large installations in New Zealand, where he also shot Rangitoto.
http://www.age.cc/~ko-ko-ko/blog/


related event:Ko Nakajima exhibition
lithograph and photo show of Ko Nakajima
at UPLINK GALLERY
1(wed.) - 20(mon.)Oct.2014, open 10:00-22:00 (entrance free)
[screening program]

Vol.1 Generation and Vicissitude of Media
10 Oct. 2014(fri.)start 19:30-(open19:00)

Nakajima creations with movies, films, and animations all started in the 1960s. In 70s, with the establishment of video art group, Video Earth Tokyo, he started using a portable video camera as his media. In this period, Nakajima's name started to show in various film festivals through out the world. In Vol.1 of this series, we put focused on works where Nakajima treated his creation as living creatures, and screen his films and videos back and forth.
Vol.2 5th Elements of Video Art
17 Oct. 2014 (fri.)start 19:30-(open19:00)

In Vol 2. We put focused on Nakajima's work with Taoist thought (wood, fire, earth, metal, and water), which are shot in various land such as Japan, France, and New Zealand.