Call for entries, 25FPS festival, Zagreb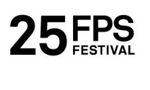 25 FPS Festival
is inviting new films to apply for the International Competition of the 2017 edition taking place in Zagreb between September 28th and October 1st.
Filmmakers, artists, producers and distributors should
submit
films completed after 1st of January 2015 and not longer than 60 minutes. Deadline for submissions is 31st of May 2017. Before filling out entry form, check all-important and easy to read Festival Regulations. details to ask to
25FPS festival.