INSPIRATION AND TRANSFORMATION by Madelon Hooykaasthe Netherlands'video pioneer from the 70's till now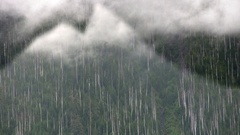 [video sparks vol.4]
INSPIRATION AND TRANSFORMATION by Madelon Hooykaas 
the Netherlands'video pioneer from the 70's till now
Retrospective video art screening and artist talk by
Madelon Hooykaas
. Also she will have a short live performance by using video screening and action drawing.
Date: 1 June(sun.) 2014 19:00-21:00 (screening, performance and artist talk)
Entrance fee:1500yen with 1 drink
Venue: Sakaiki (Yotsuya sanchome/ Tokyo)
http://sakaiki.modalbeats.com/
how to access to Sakaiki:
click

Madelon Hooykaas
Dutch visual artist. In 1972 she started an intensive collaboration in the field of film with the Scottish artist Elsa Stansfield in London and Amsterdam.The installations and films of Hooykaas/Stansfield have been exhibited in e.g. Montreal, Sydney (Biennale), Chicago, Madrid, Reykjavik, Kassel (Documenta), the Museum of Modern Art in New York, Stedelijk Museum Amsterdam, Bremen, Hanover, Berlin, Sheffield, Washington D.C., Lucerne, London (Whitechapel Gallery), Toronto, Hong Kong, Tokyo, Stockholm, Dundee and Hafnarfjordur.
She visited Japan few times and recently she works on several projects based on the idea of Zen or Japanese Media.
http://www.madelonhooykaas.net
presented by VCT/VIDEOART CENTER Tokyo, Mio NAKAI 
supported by Embassy of Kingdom of the Netherland
subsidy by Arts Council Tokyo